According to Ahrefs, over 90% of pages on the internet don't get any traffic from Google. If you want to drive organic clicks and traffic to your site then you need to review your site's SEO so that you can make your website accessible to both web crawlers and searchers.
In this SEO cheat sheet, I talk about key changes you can implement on your site that'll increase your visibility in the SERPs.
Let's jump right in:
1. HTML Elements
HTML elements are one of the most essential factors in SEO. HTML elements make it easier for search crawlers to crawl your content and understand it. How you utilize the elements affects the visibility of your content.
Here are some elements you need to pay attention to:
a. Title Tags
This is the most important tag in the HTML elements. Your title tag is shown on the SERPs. You should create a unique title tag for each page, and each title tag should have keywords that are relevant to that specific page.
Your title tag should be short and punchy enough to drive clicks to your website.
b. Header Tags
With this tag, you can make the hierarchy of information in each content clear for both users and search engines. H1 tags crucial to how web crawlers read and interpret your page. This is why it is important that the header tag contains keywords relevant to that page.
c. Image Alt Tags
If you're adding any image to your content, which you should, alt texts should be included in each image. Alt tags are used to describe or label an image, with the description providing enough information to help anyone understand the image without seeing it.
A good alt tag should contain relevant keywords that will help users find your content through the image. The texts should be succinct and descriptive.
Ensure you compress and optimise each image using tools like Tiny PNG and Ezgif to enhance your page's loading speed. It's also important to add a period after each alt-text so that it will be easy for screen readers to understand.
d. Meta Description Tag
Although there are no direct ranking benefits, a well-written meta description provides searchers valuable insights about your page on the SERPs, and can increase your click through rates.
A good meta description should include keywords that are relevant to the page, as well as a compelling call-to-action.
e. Canonical Tag
When you have duplicate content, the search engine is usually left to determine the original page which can affect your chances of ranking for a specific keyword. The canonical tag is used to avoid issues with duplicate content. With this tag, you can point search engines to the master copy of a page, eliminating the chances of ranking loss.
2. Responsiveness
Since 2019, Google has been prioritizing mobile-friendly websites. Research shows that 80% of websites that rank high are mobile-friendly. This means that websites that aren't responsive are already playing at a very big disadvantage. Making your website responsive across different platforms and screen sizes is compulsory if you want to rank high in search engines.
Using the mobile friendliness check of Google, you can see if your site is mobile friendly or not.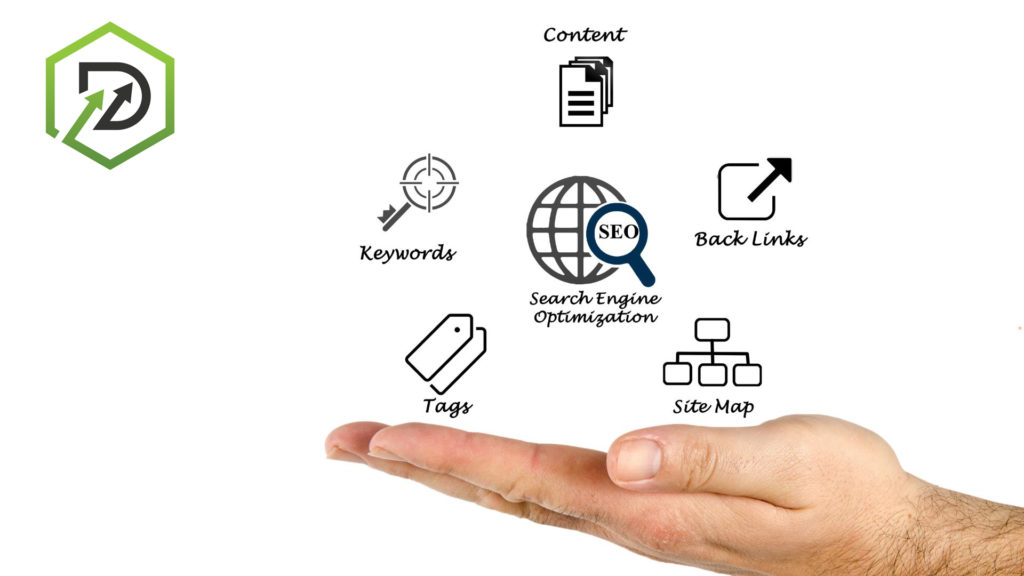 3. Site Structure
For a search bot to recommend your site to searchers, it needs to understand how it's organized. The organization of a site and how pages relate to each other will make it easy for web crawlers and bots to know where to look for the right content.
Here are some of the elements that are useful for site structure:
a. Internal Linking
This is an important element in site structure that helps you rank higher for relevant keywords because it helps you build topical authority. Internal links help both searchers and search engines to navigate between the interrelated pages on your site.
Also, with this process you can point search bots in the direction of the pages that are valuable on your site because they get the highest number of links. When done right, internal linking can help your valuable pages rank higher.
b. HTML Structure
As stated above, heading tags play a vital role in the organization of a page. It helps search bots understand the hierarchy of the information presented in each page. Beyond the heading tags (H1 through H6), you can also use elements like <div>, <nav>, <section>, or <footer> to subdivide your content.
Another factor that helps users easily navigate a page is the use of table of contents. This can be included at the beginning of the content or as a sidebar which users can use to navigate to the section they want.
c. URL Structure
URLs are used by search engines to determine the relevance of a page to a search query, which makes them an important part of SEO.
For optimum results, use short and simple urls that contain your target keyword for the page. It's best to avoid using numbers and special characters in your URL, and keep all the letters in lowercase.
d. Name, address, and phone number (NAP)
This is an important element in site structure if you have a local store. Google uses NAP when gathering results for geo-targeted queries.
Use the right NAP for your site and make it consistent across your web properties. It should also be updated the moment there's a change in the previous information, it will help you avoid giving searchers inaccurate information.
e. XML Sitemaps
XML sitemaps show search engines the specific pages on your site that you think are worthy of being indexed. They make it possible for search bots to efficiently crawl your site.
While XML sitemaps help with the indexing of your site, it's not advisable to be used on a new website because it can hide structural problems that exist on your site.
Conclusion
There you have it, some of the basic but important ONpage elements that can make a world of difference in your SEO campaign, if done correctly. Once you've nailed your ONpage and technical SEO, you'll only need a few links to dominate the most important keywords in your niche.
TO HAVE US DO THE HEAVY LIFTING OF SEO FOR YOU, GET IN TOUCH BELOW FOR A FREE CONSULTATION.