Full-Service SEO
We take the headache out of full SEO services and deliver a monthly program of link building and on-site SEO.


RANK OR YOU DON'T PAY… GUARANTEED



A unique strategy for every business
As a flexible Full-Service SEO agency, we understand that every business is different and a cookie-cuter approach wont work for anyone.
Unlike so many SEO agencies, we provide unique solutions based on YOUR BUSINESS GOALS, and set you on a course for success.
Understanding SEO Services
To help you understand the role that professional SEO services play in increasing your search engine presence, and therefore ROI (return on investment), we've put together a guide to increase your understanding. It will assist with navigating the confusing world of SEO offerings while gaining some knowledge about how they work – which is essential for any business looking into improving their rankings online.
What is SEO?
SEO is the process of optimizing content so that it shows up in top organic search results. Having a website that ranks well in the search rankings is crucial to any company's success. The process of SEO allows you optimize your content so it shows up at or near top when people conduct searches on Google and Bing, but if done wrong this can result in the opposite effect, resulting instead below-top 10 positions! With hundreds of factors determining where each web page will show up within the SERPs (search engine results pages), many businesses opt for professional services because they know how important getting things right really are.
DOES SEO STILL WORK?
Most definitely! Otherwise, how could we still provide an SEO marketing service? Our customers would soon get wise if they weren't getting results.
We do our very best to keep up with Google's ever-changing requirements. Fortunately, we have some of the smartest people in SEO on staff who are constantly testing new strategies and adapting as necessary!
HOW CAN SEO SERVICES IMPROVE YOUR ONLINE BUSINESS?
When it comes to PPC, SEO can help reduce the cost of your ad campaigns by increasing search engine rankings. If you are ranking organically for profitable keywords and have a high organic traffic count but low conversion rates on those visitors, then there's no need in continuing paying for ads when they aren't bringing any revenue into what would be called "revenue-increasing activities"  – this is because new customers come from organic results rather than paid ones!
The statistics speak for themselves; SEO is by far the best way to get your brand in front of potential customers. With over 70-80% percent of searchers focusing exclusively on organic results, it's no wonder that this strategy has become so popular and successful!
There are many benefits of using SEO services, including:
– Improved Visibility: One of the main advantages of SEO is improved visibility. By optimizing your website for search engines, you can increase your website's chances of appearing in SERP results pages for relevant queries. This can help you attract more visitors to your site, which can lead to increased leads and sales.
– Greater ROI: SEO can also help you achieve a greater return on investment (ROI) from your online marketing activities. By increasing your website's visibility and ranking, you can attract more qualified visitors to your site who are more likely to convert into leads or customers. This can ultimately help you boost your bottom line.
– Increased Brand Awareness: Another benefit of SEO is increased brand awareness. When your website appears in the SERP results pages for relevant queries, it helps increase your brand's visibility and awareness. This can lead to improved brand recognition and recall, which can result in more traffic and sales for your business.
If you're looking to improve your online business, then consider using search engine optimization services. SEO can help you achieve improved visibility, increased leads and sales, and a greater ROI from your online marketing activities.
What Do SEO Companies Really Do?
SEO covers a wide range of techniques for improving the rankings of a website. If your SEO strategy is too focused, for example, on just creating links, it may have little impact or even be harmful to your website. A comprehensive technique is the most effective way to go because you can tailor it to whatever areas you think need the most improvement.
If you know anything about SEO, it may be tempting to do it yourself, but keeping up with Google's most recent algorithm adjustments and trends might be difficult. Then there's acquiring links, keyword research, content production, and ensuring that your site is fast and free of technical difficulties. Not forgetting the monthly fees for all these SEO tools, as well as the time you have to spend using them. Hiring an SEO agency is a big decision that shouldn't be taken lightly. The right agency will save you time, money, and energy while helping your website rank higher in search engine results pages (SERPs), getting you more traffic, and generating more leads and sales.
Let's have a look at some of the methods utilized by a search engine optimisation service to optimize a website. There are three fundamental parts to SEO, each of which is essential. They're sometimes referred to as the holy trinity of SEO, and they include technical, on-page, and off-page SEO.
Technical SEO
The goal of technical SEO is to improve your website's infrastructure. In a traditional sense, it refers to improvements that make it easier for search engines to crawl and index your site more quickly. However, when it comes to modern SEO, this definition only begins to scratch the surface; there's much more than just site speed, internal links, and mobile-friendliness that falls under the umbrella of technical SEO.
This is when you need SEO experts like DDM to examine your website thoroughly, they'll find technical problems that other SEOs would miss.
ON-PAGE SEO
The phrase "content is king" has become a cliche, but it remains as true today [if not more so] than ever before that Google is all about content, taking into account that it is a text-based web crawler. The pages on your website should give relevant and thorough answers to the queries entered into the search engine. It doesn't matter how great your website looks if the text on the site is lacking in quality.
It also needs to be structured for the search engines with optimised title tags and meta descriptions, in addition to writing engaging and well-written material for your users.
In years gone by, you could "keyword stuff" your articles in order to fool Google into ranking your website higher. The algorithms have gotten a lot more sophisticated since then, and producing excellent content has evolved into both a science and an art.
Finding writers that can create interesting content and have a firm grasp of SEO fundamentals may be one of the most difficult tasks for many companies. Some SEO services can assist you with this. The DDM in-house content staff are highly educated writers that can produce quality pieces that your consumers will enjoy as well as Google. Our authors have also been taught how to optimise their work for the web so that your site will benefit from it.
OFF – PAGE SEO
When we talk about off-page SEO, we're usually talking about link building. Google assesses the trustworthiness of your website based on the links pointing to it from third-party sites. While high-quality backlinks are still important for SEO, they work in tandem with On-page SEO and must not be neglected!
Link building isn't about getting more links than your competitors; hundreds of spammy ones will just move the needle one way, and that's down. Link acquisition should be planned; high-authority niche relevant web sites with well-optimized anchor text provide the best return on investment.
Link-building services that employ their own outreach team, like DDM, will be able to deliver you with link-building campaigns tailored to your niche rather than generic backlinks.
Your existing backlink profile should also be fully reviewed. Your SEO provider should have the tools available to conduct a comprehensive examination so that any spammy or potentially dangerous links may be disavowed.
How Do You Choose the Right SEO Services?
There's no way to avoid it, but many SEO services have a poor reputation. Any novice SEO may establish an operation in their bedroom and offer "professional SEO services," so we'll show you how to separate the scams from the genuine SEO providers.
We've covered the many advantages of SEO in a little more detail, as well as how it may revolutionize your company. So now you have a decision to make: learn all the intricacies of SEO and do it yourself, use your own in-house staff, or hire a team of professional SEO wizards to perform their magic.
Before deciding on which SEO services to utilize, it's a good idea to ask yourself some essential questions.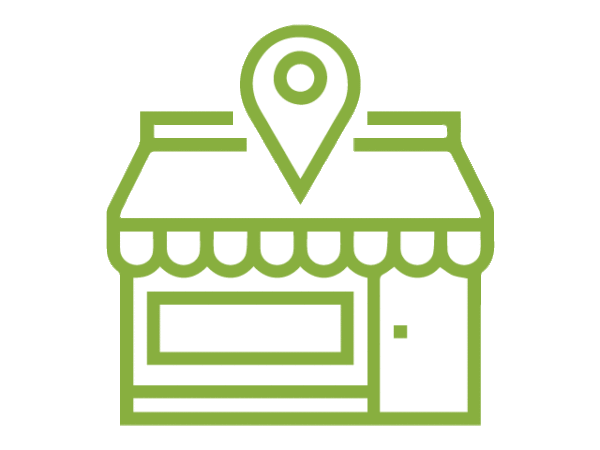 LOCAL SEO
National search is a whole different animal than local search. You may be missing easily ranked keywords for your business.
Let us help you dominate in your local area.
SEO AUDIT
We will give you a step by step plan any developer can follow on recommended fixes, KW planning, content recommendations, and any other suggestions we can make for you to rank higher in the SERPS.
PENALTY REMOVAL
Been hit with a Google Penalty?  We can help get your website back in the SERPS FAST. We have a very impressive track record with both manual and algorithmic penalties.
How can we help you?
We'd love to tell you more!
Send us your name, email, website, and any detailed information you can provide about the project, and we'll get back to you within 24-hours with a plan to get to First Page on Google.
Ask yourself: Am I ready for a serious boost in traffic and rankings?
Demand for our team of experts is high, and there are limited spaces available for new clients, so contact us and claim your spot today!
Start boosting your rankings
"*" indicates required fields